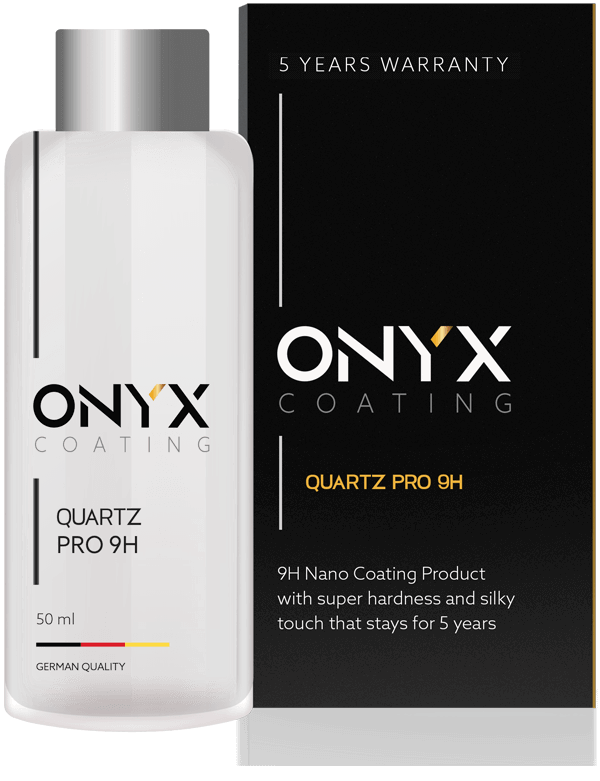 QUARTZ 9H PRO
QUARTZ 9H PRO
It is the professionally designed, expert solution to acquiring an immensely smooth and remarkably glossy, and hydrophobic surface that lasts up to 5 years and has a grade 3 chemical resistance.
The highly durable protection provides an invisible barrier that shields the exterior from chemicals, UV rays, water, oil, scratches, and oxidation. The Quartz 9H Pro contains Nano-technology that combines itself to the exterior making the protection almost inseparable from the surface. Its unique formula allows multiple layer application to increase the thickness and protection. This protection provides a thick layer up to 800nm.
Real Nano Coating
9H Hardness
5 Years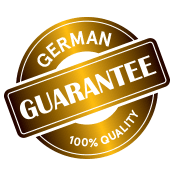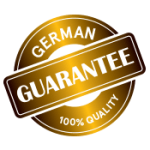 The first multifunctional protective nanoceramic coating from Onyx delivering superior Protection from contaminants and pollutants. The coating is chemical & UV resistant as well as superhydrophobic. Further, it provides a layer of a thickness of more than 500 nanometers with 5 years of lifetime.
9H has high gloss paint protection with anti-Scratch 9H Hardness showcasing a deep high gloss reflective finish. Easy to apply on the paint surface and can be used on paint, gel coat, metal, and wheels. Has a water repellency of 110°providing shield which keeps your protected surface
looking great.