Hydrophobicity
Watch as water beads off the deck with our super hydrophobic coatings.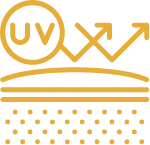 UV Protection
Protect the paintwork from UV damage and keep its vibrant colour despite the conditions.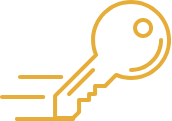 Scratch
Resistance
Let the fear of a rough docking be a thing of the past with a 10H coating.

Durability
With minimal maintenance, our products are guaranteed to provide protection for years to come.

Easily
Maintained
With our chemical and contaminant resistant coating, the surface is kept clean. Needing only minor occasional maintenance.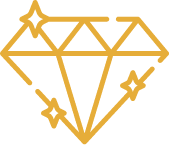 Beautiful
Gloss
No matter where our ceramic coatings are applied to, get an incredible, beautiful and deep glossy finish that you are looking for.

Contaminant
Resistant
Our ceramic coatings adhere to the surface making it resistant to corrosion and oxidation and contamination-free.

Strong
Bonding
Bonds tight with the surtace to maintain a uniform cover and protect the surface evenly.

High Quality
Materials
We use only the highest grade Si02 Ingredients when making our coating. Making for a solid and stable costing to give the best protection.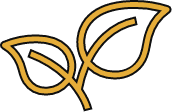 Environmentally Safe Ingredients
The product is made with environmentally safe ingredients to keep the vessel protected while protecting the environment.