Why use a Marine Ceramic Coating? Marine ceramic coatings are a necessary addition to any boat, large or small. These coatings provide a number of benefits that help protect any vessel and keep it looking good for years to come.
First of all, what exactly is a Marine Ceramic Coating?
A marine ceramic coating is a protective layer applied to the surface of a boat or other marine vessel. It is typically made up of a ceramic particle suspension in a polymer carrier, which is applied to the surface and then cured to create a hard, durable finish. Marine ceramic coatings are known for their excellent durability, resistance to UV radiation, and ease of maintenance, making them a popular choice for boat owners looking to protect their investments. In addition to providing protection, marine ceramic coatings can also improve the performance of a boat by reducing drag and improving fuel efficiency.
What are the reasons why every boat should have a marine ceramic coating?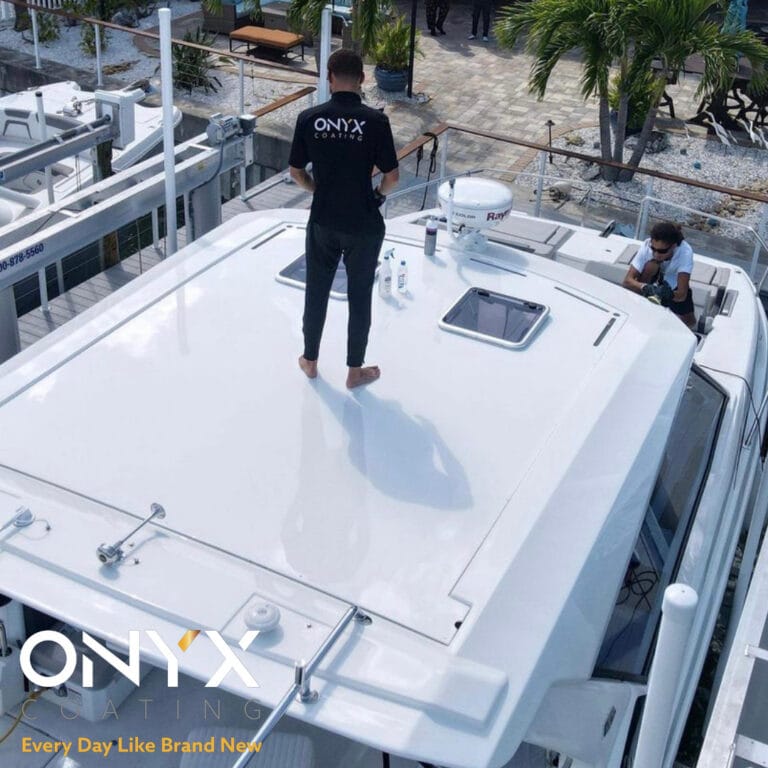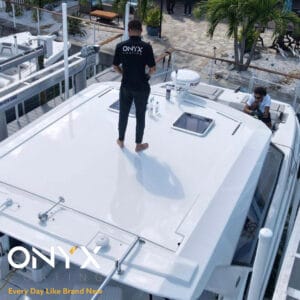 Our Hull and deck Marine Coating
Hull and deck marine coatings are an essential addition to any boat, providing long-term protection against corrosion, oxidation, UV damage, chemicals, and scratches. The thick nano-coating is durable and easy to maintain, with an excellent gloss that lasts for up to two years with proper care.
Not only does this coating protect against the corrosive effects of saltwater, but it also provides excellent UV protection to prevent fading and deterioration. It is highly resistant to chemicals, making it ideal for use in a variety of marine environments.
In addition to its protective qualities, the Hull and Deck Marine Coating is also scratch resistant with a rating of 10H, ensuring that the boat will retain its pristine appearance even with regular use.
Overall, the Hull and Deck Marine Coating is an essential tool for protecting and maintaining the beauty of the boat. Its long-lasting durability and excellent resistance to a range of environmental factors make it a smart choice for any boat owner.
In conclusion, marine ceramic coatings are a necessary addition to any boat. They provide improved durability, easy maintenance, UV protection, improved performance, and can increase the resale value of the vessel. Invest in a marine ceramic coating to protect any marine investment and keep it looking its best.