Who we are
the 1st 10H & N1 Nano Coating Product manufacturer
Onyx is a series of automotive protective coating products that guarantee complete interior and exterior enhancement and protection. The products range from external ceramic coatings, interior fabric and leather coatings and paint preparation wax and silicone removers of highest quality. With the world's first certified N1 nano coating product under our name, we are one of the most advanced automotive protection providers in the market. Our professional Graphene, Quartz, nano shielded and interior coating products ensures unmatched protection for surfaces and interiors of any vehicle. All Onyx products have been tested and certified for their performance.

For luxury car owners Onyx Coating is the car care brand that provides unsurpassed car care and superior protection because we guarantee the quality of our products.
why use onyx?
Advanced Nano-Ceramic Protective Coatings
Choose Onyx Car Coating For A Perfect Shine And Lasting Paint On Your Car
You may have seen or heard about nanotechnology - but in cars, it has a different meaning. For many years, paint jobs were one of the biggest problems in cars. Specifically, their restoration was the main issue and the problem that made cars look old and unattractive.
Thanks to the new technologies - that problem is finally solved. Or should we say, thanks to nanotechnology, our cars will never look so dirty, blurry and damaged.
So, what's the catch here?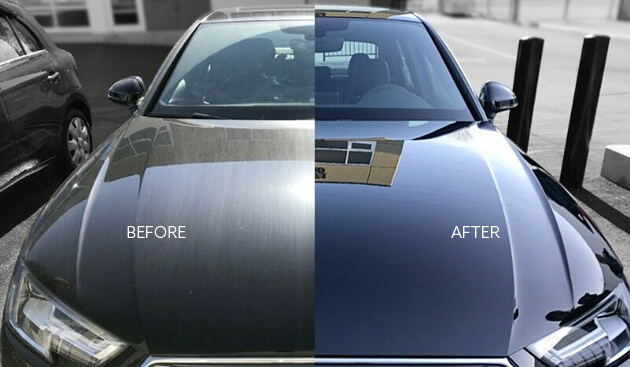 Why Nano Technology?
Nanotechnology is the new standard in the detailing industry. Aside from the fact that it is a growing trend, this type of technology is essentially what creates glitter and shine in cars through the popular nano coating service.
However, nanotechnology dates back to decades ago and a lot of research and studies on the hard matter of automotive surfaces and its problems against wear and corrosion. Nanotechnology eliminates this problem - through a solution that applies to the car making it inseparable from the paint surface.
Simply put, nano coatings are transparent layers on the automotive surface that don't let anything touch the actual paint on the car. That way, any vehicle can be protected and have a paint job just as the day it hit the market.
More durable than a traditional polymer and having all the benefits to replace this traditional technology, the nano coatings are now the new standard to protect the car exterior.