Who we are
WE ARE THE FIRST MANUFACTURER OF A COMBINED 10H AND N1 NANO COATING
At ONYX Coating, we manufacture automotive protection and care products. We strive to deliver premium quality products that guarantee complete protection for vehicles of all types. As the manufacturer of the first certified 10H and N1 ceramic coating, we are also one of the most advanced auto care companies on the market.

We don't just aim to protect the exterior of your vehicle, but all of it. Our range includes everything from ceramic coatings, to interior coatings, glass protectors, wax and silicone removers, paint preppers, and even more. We have everything you need to polish, buff, detail, coat, and shine a car to absolute perfection. All while offering it unmatched protection.
why use onyx?
Advanced Nano-Ceramic Protective Coatings
Choose ONYX Coating for A Perfect Shine, Protected Paint, and a Lasting Finish
We use graphene nanotechnology to offer cars the best protection possible. For many years, paint jobs were one of the biggest problems for automotive enthusiasts. Without proper protection, the paint would get damaged by mud, dirt, sun exposure, and a litany of other things.
Thanks to the cutting-edge technology of graphene infusion, this problem has been solved. By creating a solution that hardens into graphene sheets, cars have never been better protected.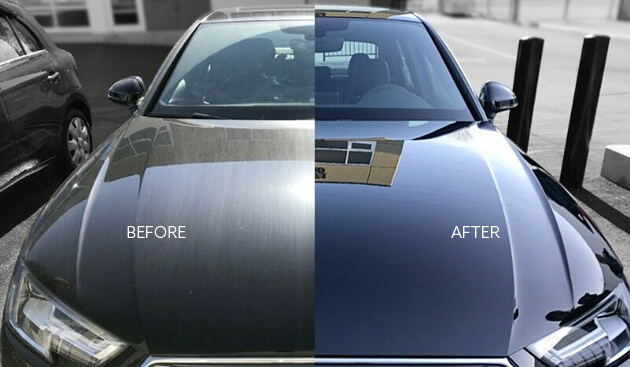 Why Nano Technology?
This use of nanotechnology is the new industry standard for detailing. With this technology, not only are cars coming out of workshops looking more beautiful then ever. But are being thoroughly protected for far longer.
This application for graphene has been researched for decades as a way to protect all kinds of surfaces. The results have been astounding, and show that it provides excellent protection for hard surfaces. Especially when protecting metal from wear and corrosion.
This application of graphene nanotechnology in the automotive world takes the form of transparent coatings. These coatings adhere to the surface of the car, and prevent anything from touching the actual paint. This allows the paint to shine through, while protecting it from costly damage.
Not only are they more durable than a traditional polymer coating, but they offer all of the benefits for a beautiful finish. With its ability to protect a car while showing off its best features, this use of graphene nanotechnology is the new standard.